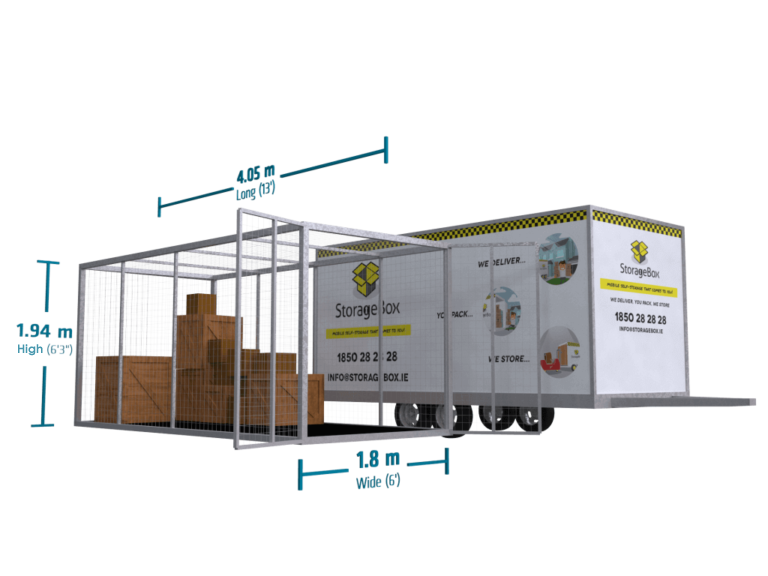 Self Storage Large Size Features
Size of a small Truck
Metal framed storage pod on rollers
Dimensions H x L x W:  6' 3" x 13' x 6' or 1.94m x 4.05m x 1.8m
Lockable door
Exits delivery trailer by a conveyor system
Lifted by forklift and stored in our Racking System for safe Storage
Metal frame can be used to secure items with bungees and straps
Can park trailer in normal parking space (height restrictions apply)
Cost – €54 weekly discounted to €43.20 for long term storage
Standard StorageBox Self Storage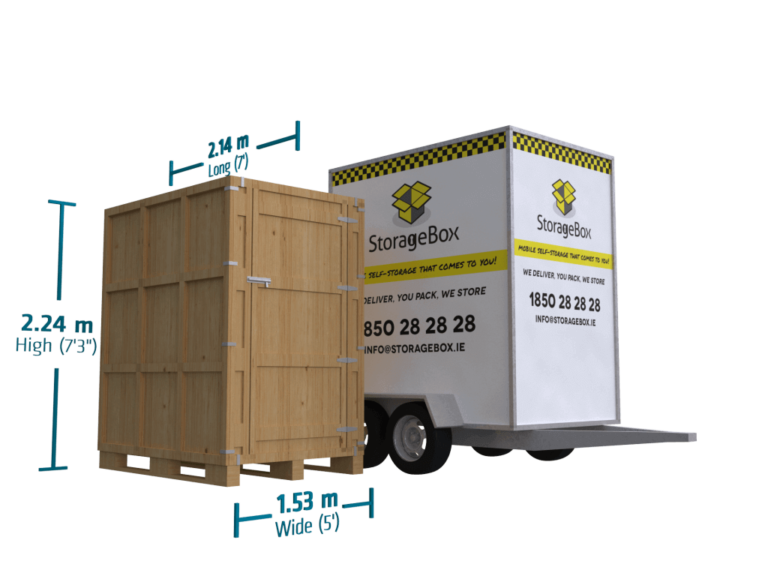 Standard Size Features
Size of a Large Van
Wooden Crate fits into our delivery trailer – essentially a small shed on wheels
Dimensions H x L x W: 7' 3" x 7' x 5' or 2.24m x 2.14m x 1.53m
Lockable door
Lifts out of delivery trailer by forklift
Stacks in our Warehouse for safe Storage
Can park trailer in one small parking space (height restrictions apply)
Cost – €27 weekly discounted to €21.60 for long term storage
Student StorageBox Self Storage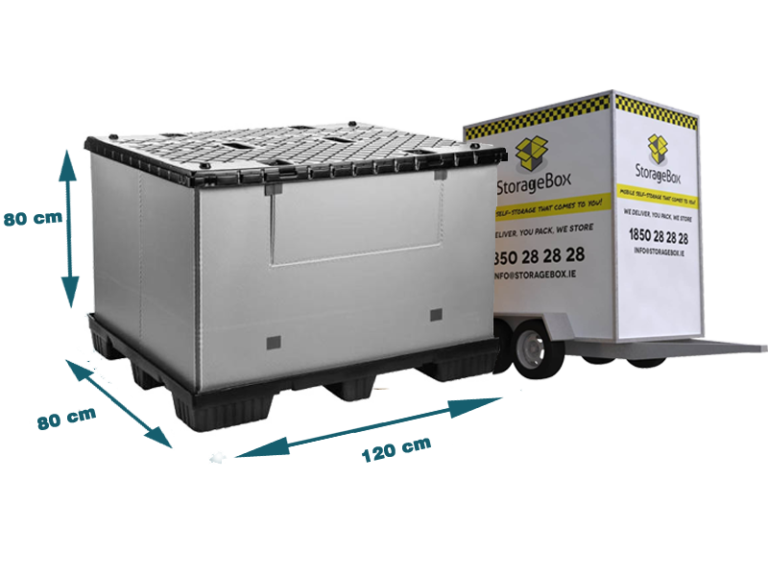 Student StorageBox Key Features
Easily Fits 2 really large suit-cases plus boxes and bags
760 Litres of space
Double wall to protect your items
Boxes are lifted in our Warehouse by Forklift so Weight should not be a problem
Pack & Store from your Student Residence!
Handling reduced by 66% – we collect, and redelivery – you pack and unpack only once!
Cost – €15 per week
Please CLICK HERE for an instant quote with delivery in your area .
N.B. The annual contract is offered only for the Large and Standard Storage box, Student Storage is only available on weekly basis.
If you have any queries then feel free to ask & for more updates Check our Facebook & Instagram Page.