Self-Storage, Delivered Directly To You.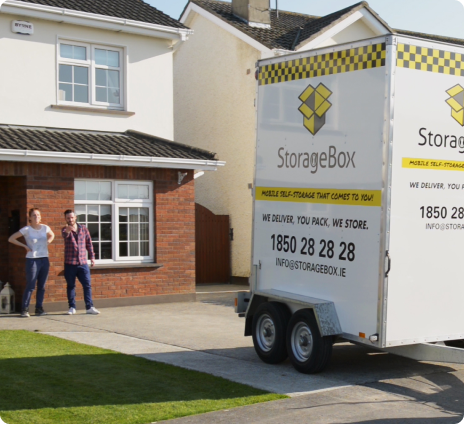 Select the StorageBox Size and we will deliver directly to your door.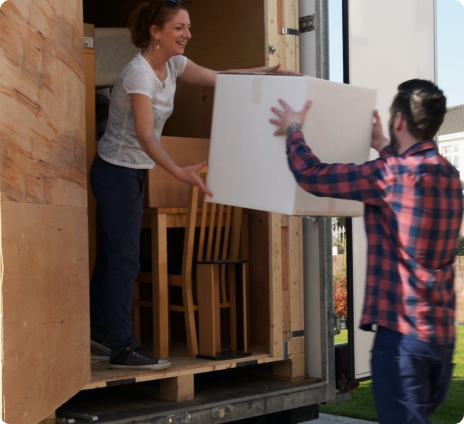 Take your time to pack your StorageBox and Secure it with your own Lock.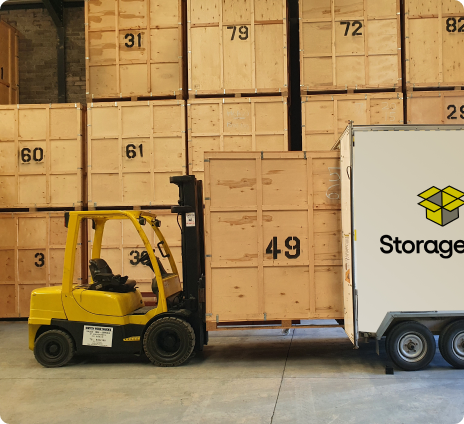 We collect & store your StorageBox in our Secure Warehouse.
STORAGE OPTIONS TO SUIT EVERYONE
StorageBox is the perfect self storage solution for both personal and business storage.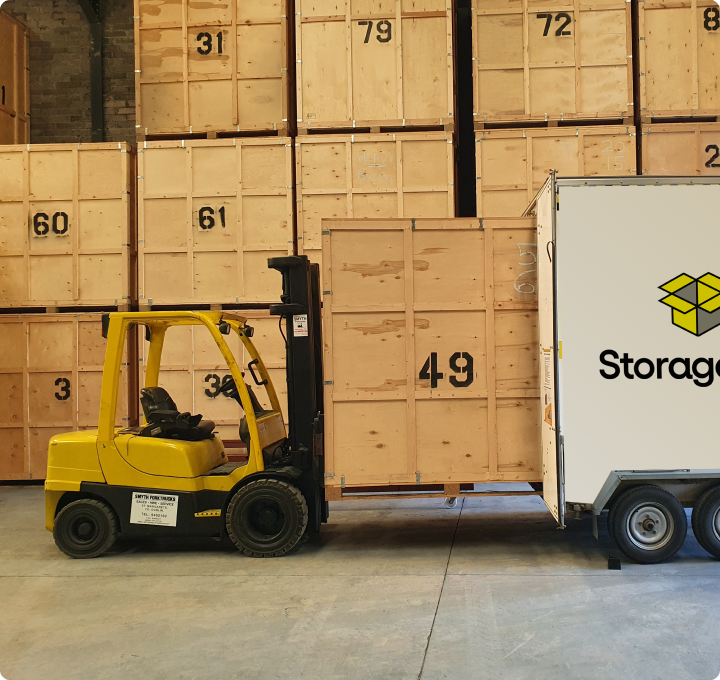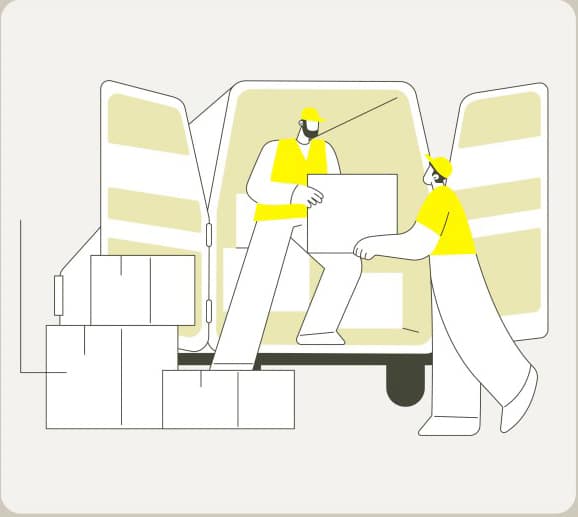 Our removal team can do the heavy lifting for you. We know the dimensions of our boxes inside-out and can ensure you get as much safely packed in as possible. Our service is great value compared with conventional removals, as there is no double handling. StorageBox cuts the workload by 2/3 compared with traditional self-storage. Contact Us for a personalised Removals Quote.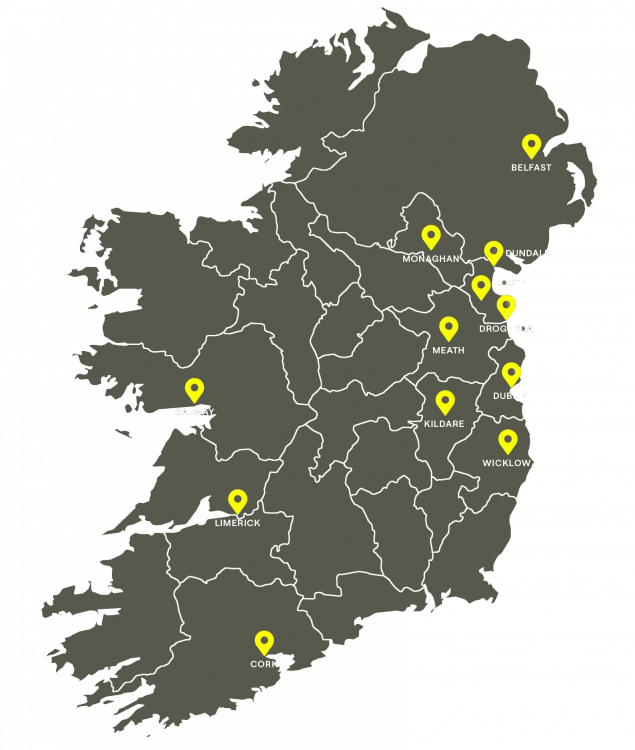 Local storage with a huge reach
StorageBox is based on the East Coast of Ireland but can service the entire country with our system of self-storage.
StorageBox is the storage solution we bring to your front door. Use our Storage system to Store at your home, our warehouse or move to a new location. Simple

 We deliver the Storage Unit straight to your door, where you need it, when you need it, saving you all the time and effort in getting to and from a traditional storage centre.

At StorageBox, no matter where you live or where you are moving to, we've got you covered, local,
national, international.

2/3 less handling of your belongings. No Van Hire or Costly Removals. We pick up and drop off your storage unit, so you don't have to.

Your belongings are safe and sound both within our warehouse and on the road. Only you have the keys and can access your StorageBox. Insurance is included for that extra peace of mind.
Here's what our customers have
to say about our services.
Malaika and Makena's World
June 7, 2023
Brilliant service from start to stop. The seamless process was so easy including getting a courier to bring my items to the UK from Ireland. The communication was professional & timely! I would highly recommend!!! I can officially say moving is easy thanks to all the staff at StorageBox Drogheda's Louth & Keith the trusted courier. Bee
Laura Erskine
June 1, 2023
I cannot praise the Storagebox service enough. Nothing was too much trouble regarding drop off and collection of the storagebox and the customer service and understanding was exceptional at every touch point. Storagebox is the most convenient, safe and reasonably priced storage solution out there. This is my third time to use their service a from moving house to storage during a house renovation. Super service and very highly recommended.
Bruna Vieira
April 24, 2023
Great customer service Very straightforward and easy to use
Unexpectedly we had to vacate our home, I spoke with Vincent and was moving my stuff into storage within the hour. A very safe yard with access only through electric gate with phone number. Storage unit held so much and we only hired a small unit. Very safe, professional and friendly service provided . Can highly recommend.
Matt Ward
January 11, 2023
We had some delays on a building project and needed a way to store furniture, appliances, boxes, doors, and radiators etc. as the work continued. We didn't want to put these into a warehouse as we needed quick access to them – so that we could take them out as we needed them. I got in touch with StorageBox and they suggested that we could use one of their new on-site boxes – they delivered the lockable box to our drive, and we could keep it there. This was really handy as we could put things in and out whenever we wanted. The price was very good, the box itself was very spacious, so we fit everything we needed in it, and the convenience of having it on our driveway was brilliant. I'd highly recommened StorageBox!
Peter Klint
November 30, 2022
Great service, everything worked well. Drivers are helpful and flexible to suit your needs. I would enhance the FAQ section of the website. Also billing could be improved with the actual time period with dates you pay for stated on the bill.
Silvia Ai
November 28, 2022
Roisin was brilliant to talk and deal with, while our personal things were in StorageBox's care. The overall service from everyone was amazing and to a high standard.
Phil Anderson
October 4, 2022
Storage Box is a top class service and a fair price. The staff are courteous, helpful and a pleasure to deal with. At Storage Box, the service provided works, a pleasure when moving. I highly recommend Storage Box and its services.
Ruth Cassidy
September 6, 2022
Amazing service 👏 in a stressful time of moving out short notice for pyrite works having the storage box delivered to the house to just pack and lock up was a god send and so quick. We filled it up and it was collected the next day as booked . Then moving back in was a simple booking of the unit to be returned we emptied they collected the next day so simple and after speaking to others using other storage facilities that included them having to bring their stuff to the storage facilities and pay for van rental etc storage box came in saving me so much money ,stress and time . Great service . 5 star