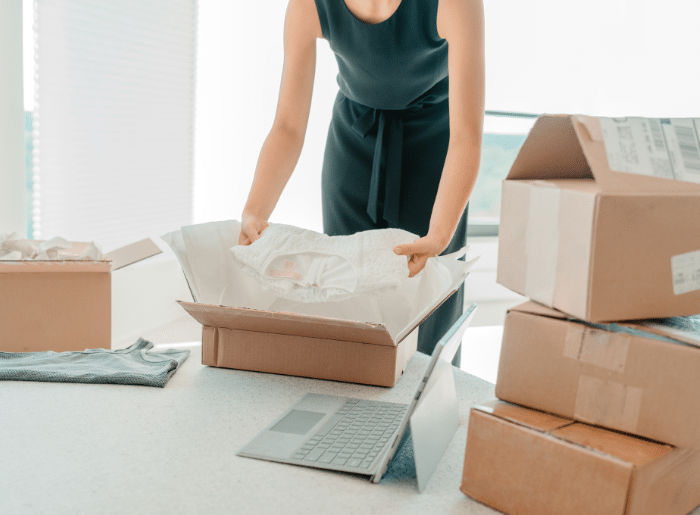 As winter brings colder temperatures and more time spent indoors, it's essential to keep our living spaces organized and clutter-free. With the help of self-storage solutions offered by StorageBox, you can create an environment that promotes relaxation and productivity during the winter season. Here are two ways StorageBox can assist you in staying organized:
1. Store Your Seasonal Items:
The arrival of winter typically means swapping out summer clothes, outdoor equipment, and holiday decorations for warmer alternatives. However, finding space within your home to store these items can quickly become a challenge. This is where a self-storage unit from StorageBox becomes invaluable.
Our spacious self-storage units provide a secure place to store your seasonal belongings until you need them again. Whether it's your patio furniture, barbecue grill, pool accessories, or gardening tools, our units offer ample space to keep these items safe from the harsh weather conditions outside. By utilizing self-storage, you can access extra square footage without overcrowding your living spaces.
2. Streamline Your Home Office:
With an increasing number of people working remotely or engaging in online activities during the winter months, having an efficient home office is crucial. However, cluttered workspaces can hinder productivity and make it challenging to focus on tasks.
StorageBox offers a range of storage solutions tailored specifically for home offices. From document storage boxes to shelving units and filing cabinets, we have everything you need to organize your workspace effectively. Our storage solutions not only keep important documents and supplies within reach but also create a clutter-free environment that enhances productivity and reduces stress.
Why Choose  StorageBox for Your Self-Storage Needs?
1. Convenient Locations:
StorageBox mobile self-storage system can cover any location across Ireland, ensuring easy access whenever you need to retrieve or store your belongings.
2. Secure Warehouses:
Winter weather can be particularly harsh on delicate or sensitive items. At Storage Box, we offer fully insulated warehouses with individual storage units to protect your belongings from extreme temperatures, humidity, and potential damage associated with cold weather. Security is foremost at our locations with monitored alarms and CCTV in operation 24/7
3. Flexible Rental Options:
We understand that your storage needs may vary over time. That's why Storage Box provides flexible rental options – whether you need a short-term solution for the winter season or a long-term arrangement. We have discounts for longer terms and a variety of unit sizes from our student storage box to our large StorageBox which can fit a whole house load of items
4. Outstanding Customer Service:
At StorageBox, we prioritize delivering exceptional customer service. Our knowledgeable staff is always ready to assist you and answer any questions you may have regarding our self-storage solutions.
Conclusion:
Stay organized during the winter season with Storage Box's self-storage solutions tailored to suit your needs. Whether you need additional space for seasonal items or want to create an efficient home office environment, our convenient locations, top-notch security measures, fully insulated units, flexibility in rental options, and outstanding customer service make us the ideal partner in keeping your living spaces uncluttered and stress-free throughout winter. Don't let the colder months overwhelm you; embrace them as an opportunity for organization and peace of mind with StorageBox!
And, if you have any more questions related to Storage Units, please get in touch with our friendly team at info@storagebox.ie or call on 0818882828 right now!